Cork Airpark Services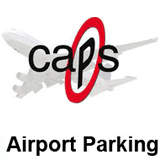 .
Approximate Distance 0.3 km
Transfer Duration 30 secs
Transfer Frequency On Demand
Cork Air Park Services (CAPS) reflects your needs as a modern day frequent/infrequent flyer. Located only 30 seconds from the terminal at Cork Airport (adjacent to Airport Long Term Car Park), its VIP service is guaranteed to save you money, time and stress.
With our Park & Fly option costing as little as €5 a day, why not take the opportunity to avail of a Car Valet or Car Service at the convenient time you travel.
When you arrive at CAPS, park outside building and enter the reception, for hassle free parking. Your vehicle is parked in a secure compound with security cameras being constantly monitored on site.
Car Valeting: We offer a complete range of Valeting packages ranging from €25 to €150 (packages to suit everyone).
Car Servicing: We cater for all makes and models, with our qualified and highly trained technicians, full diagnostic equipment on site, to accommodate all marques. Service prices start from only €99.
Electric Car Charging Stations: We have one of Cork's first electric car charging station's, which can cater for 3 electric cars at the same time.
Disabled Drivers: Parking & Transport to Airport for Disabled Drivers
Storage: Inside & Outside storage.
We are a service company and we pride ourselves in affording our customers with our excellence, efficient and personalised service.
Features
Alarm System
Barrier Entry
Free Transfers
Valeting Available
Free Hand Car Wash
Car Servicing
Well Lit
Tyre Checking Service
Perimeter Fence
Individual Transfers
CCTV
Transfers